Here we are nearly one month into 2020. Varied surveys rank weight loss or healthy eating near the top of new year's resolutions. If you resolved one more time to lose weight or eat healthier, how is it going? Regardless, don't despair. The fact that you recognized the need is a step forward. Keep going.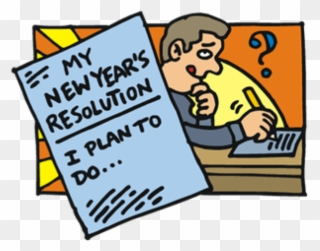 While calories do count, some individuals may jeopardize weight loss because they eat too few calories. That's right. Extreme limiting of calories may cause weight gain. Metabolism slows to compensate for less food energy. Too few calories may increase output of cortisol, a hormone related to psychological and physical stress. Increased cortisol levels may result in several side effect, among them, depression, tiredness, muscle weakness, and weight gain.
Most of us have a problem with eating too much. After a few weeks of starving ourselves to lose weight or eating foods we don't like instead of those hearty meals we're used to, we give up. Deal with the problem as though you are the manager or boss. After all, you are. No one else can control what you eat. Here are a few suggestions to take control of yourself and your eating pattern.
Decide where the actual problem lies. Analyze why you eat too much or why you eat unhealthy foods. We tend to rationalize or blame something or someone else. But it is our choice. Be honest with yourself.
Make a plan. Once you identify the real problem, decide how you will tackle it. Consider if you get enough rest and sleep. Getting a good night of sleep can do wonders. Food isn't always the problem, but for most of us, it probably is. Maybe it's those late-night snacks. If so, find an alternative. Plan how you will adjust to improve. Sometimes it's a matter of not gaining more weight, and that too, is a win-win.
Prepare meals at home. Ordering in pizza doesn't count. With today's modern conveniences and the multiple pre-prepared foods on the market already chopped, sliced, or seasoned, cooking at home has become quicker and easier. Also take a lunch to work. Just make healthy choices and include fruit for dessert. These steps can save money and calories. For incentive, take money from your pocket, and put it into a special container. I know, we use credit cards, but seeing cash may have a greater impact. Set a time, maybe once monthly or every three months, and check your savings. Now spend those savings on something you will enjoy other than food, maybe entertainment, a hobby, or a new outfit.
These are starter suggestions. Pick those you know will work for you. While exercise is another important choice, if you know you aren't going to follow through, why list it? Choose things you will do. Start eating healthier and get that weight where it belongs for a healthier you. You are worth it.