June is National Dairy Month. In recent years, cow's milk has taken a bad rap for several reasons. A few individuals have food sensitivities and more readily tolerate milk from other animal sources. Some people prefer omitting any meat or meat-related products and opt for plant-based forms of milk such as coconut, soy, or almond. These milks lack many of the nutritional values of animal milk and often have added sugars and other substances. (See my blog, "Milk―It's Your Choice")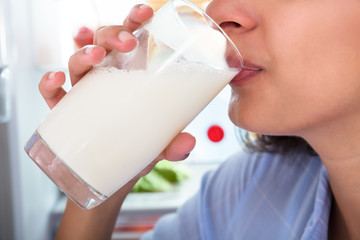 Cow's milk, which most of us drink, is available in four forms: Whole milk has 3.5 percent fat. In an eight-ounce serving, it has 8 grams of fat and 150 calories. Reduced fat milk has 2 percent fat plus 5 grams of fat and 120 calories per eight ounces. Low fat milk contains one percent fat with 2.5 grams of fat and 100 calories per eight-ounce serving. Fat free (skim) milk has no fat and provides 80 calories per eight-ounce serving.
All forms of cow's milk contain major nutrients but vary in fat content. Each eight-ounce serving of milk provides eight grams of protein. Milk is a significant source of vitamins and minerals including riboflavin, niacin, vitamins A and D, calcium, phosphorus, potassium and others.
Vitamins A and D are found only in the cream (fat) of whole milk. All other cow's milk must be fortified with 400 I. U. per quart for vitamin D and 2,000 I. U. per quart for vitamin A. Even whole milk with less than the required amount must be fortified to these standards.
A student once asked, "Is skim milk made from whole milk that has been watered down?"  While I stifled a smile, the student was serious. In recent years, I have learned she is not the only one with that misconception. How would you have answered her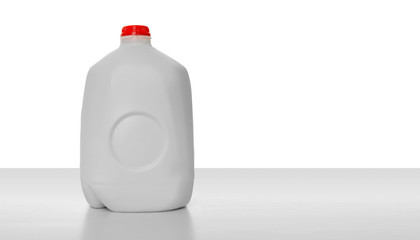 question?
Milk Terms to Know:
Organic: Organic milk is produced from cows without any exposed to hormones or antibiotics. Today, very little milk has these two substances. More recently, guidelines for organic milk require a certain amount of free-range time for cows.
Lactose-Free: Some individuals are sensitive to lactose. The lactose-free form is real cow's milk with the natural sugar (lactose) broken down for easier digestion. Lactose-free milk has the same nutrients and standards of other forms of  milk.
Flavored: While chocolate is the best-known flavored milk, it is also available in other flavors and has the same nutritional qualities of unflavored milk. Lower fat choices are available, but most will have added sugar.
Raw: The raw form comes straight from the cow without any processing. Federal law prohibits the sale of unpasteurized milk across state lines. For health reasons, raw milk is not recommended.
Benefits of Milk:
A few studies have indicated adverse effects from drinking cow's milk, but the benefits more than outweigh any harm. Milk provides nearly one-third of the daily requirement of calcium. It works conjointly with other nutrients, especially vitamin D, in the development of bones and teeth in children. While significant throughout the life cycle, it is particularly important in aging as a deterrent of osteoporosis and other bone conditions more common to those over age 50. The body also needs calcium and vitamin D for several other functions.
Milk is a major source of protein. The higher quality protein in milk may benefit weight management because it helps to maintain lean body mass. Muscle, as opposed to fat, assists in burning more calories. In addition, higher quality protein increases satiety, reduces hunger, and fits into appropriate weight-loss plans.
What can be more refreshing than a tall glass of cold milk? Well, for me, that may be a steaming cup of hot chocolate. Whatever your choice, milk is a healthy option in any eating plan. During National Dairy Month, enjoy more milk in your diet. It's good for you.